BUYER BEWARE!!!
BE SURE YOU KNOW THE QUALITY OF THE PRODUCT YOU ARE PURCHASING, NOT JUST THE PRICE.
WINDOW HELD CLOSED WITH DUCT TAPE AFTER BREAK-IN.
"Quality Doesn't Cost, It Pays"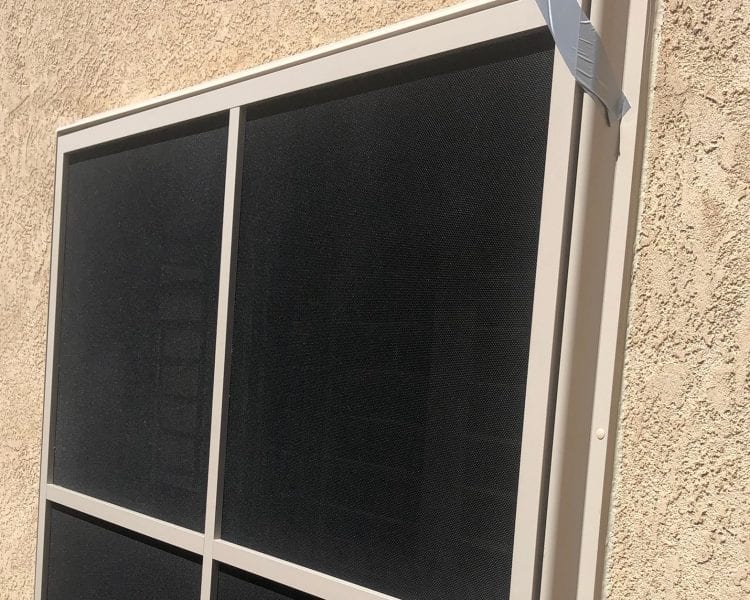 DON'T PURCHASE SOMETHING YOU WILL HAVE TO RE-PURCHASE DOWN THE ROAD FROM ANOTHER VENDOR LIKE THIS HOMEOWNER DID.
CORNER PRIED APART RELEASING SECURITY PIN FROM HOLE.
"Quality Doesn't Cost, It Pays"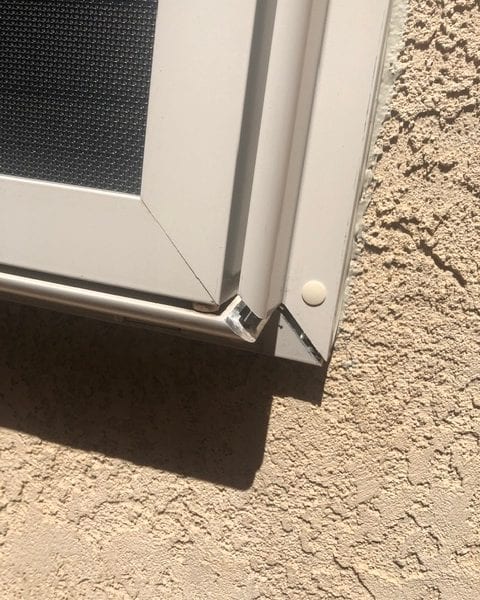 HOW DO YOU PUT A PRICE ON THE SAFETY AND SECURITY OF YOUR FAMILY AND YOUR PROPERTY?
SECURITY PIN EXPOSED ALLOWING WINDOW TO BE PULLED OPEN EASILY.
"Quality Doesn't Cost, It Pays"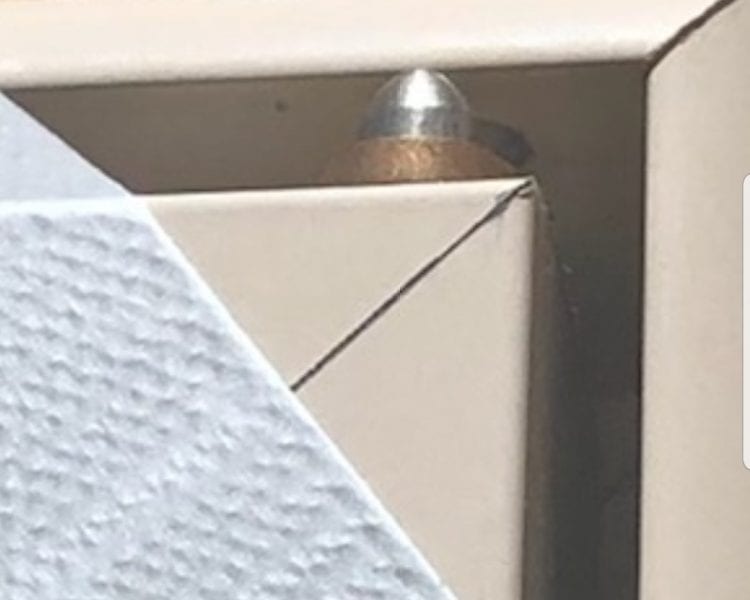 So, What Does it Cost to Secure My Windows and Doors?
"WE DO NOT COMPETE ON PRICE-WE COMPETE ON QUALITY"
Obviously, this depends on size and quantity. Here is some residential pricing for your reference:
Single doors will run from $1,699 for a 36″ X 80″ door up to $1,949 for a large 48″X 96″ door. This would be for a full view door without any additional bars or designs. Designs are optional and we offer approximately 200 designs to compliment your "Crimsafe" security door if that is your preference
Double sliding doors to cover and secure patio doors as well as double French doors will range from $3,200 for a 72″ X 80″ double opening up to $3,800 for a 96″ X 96″ double  opening.
Safe-S-Cape windows will also vary by size. There is no fixed price per square foot for the security screen windows. However, the larger the window the less it costs per square foot.
Typically,  the cost of each residential "Safe-S-Cape" security screen will be priced as follows:
36″ X 36″        $708
36″ X 60″         $955
48″ X 48″         $979
48″ X 72″       $1,280
72″ X 84″        $1,992
Commercial windows, doors, enclosures, and special projects will be priced per job since these are always custom and require special engineering and modifications.  Every commercial project has different requirements. There is no standard price list for these.